Color. Action. Friendship.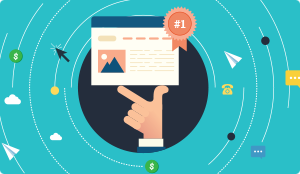 The design attracts, intrigues, communicates, causes actions. Whether it is a presentation site, an online shop, a personal blog, a news site or any other type of site, the design must be optimized so as to reach the specific goals determined by the area of activity, by the audience to whom it is adressed to and by the other customized items, that vary from one company to another. The website represents your online imagine that is why it must comply with the company's visual identity elements, its logo, its colors and its specific fonts.
Our professional web design service is based on the mix of our clients' vision on how they want to be represented online with our suggestions on visual design and functional items. The result: a complete, customized online environment where the company is ready to welcome its potential clients and partners.
All websites full editable – WordPress
as Content Manager System (CMS)